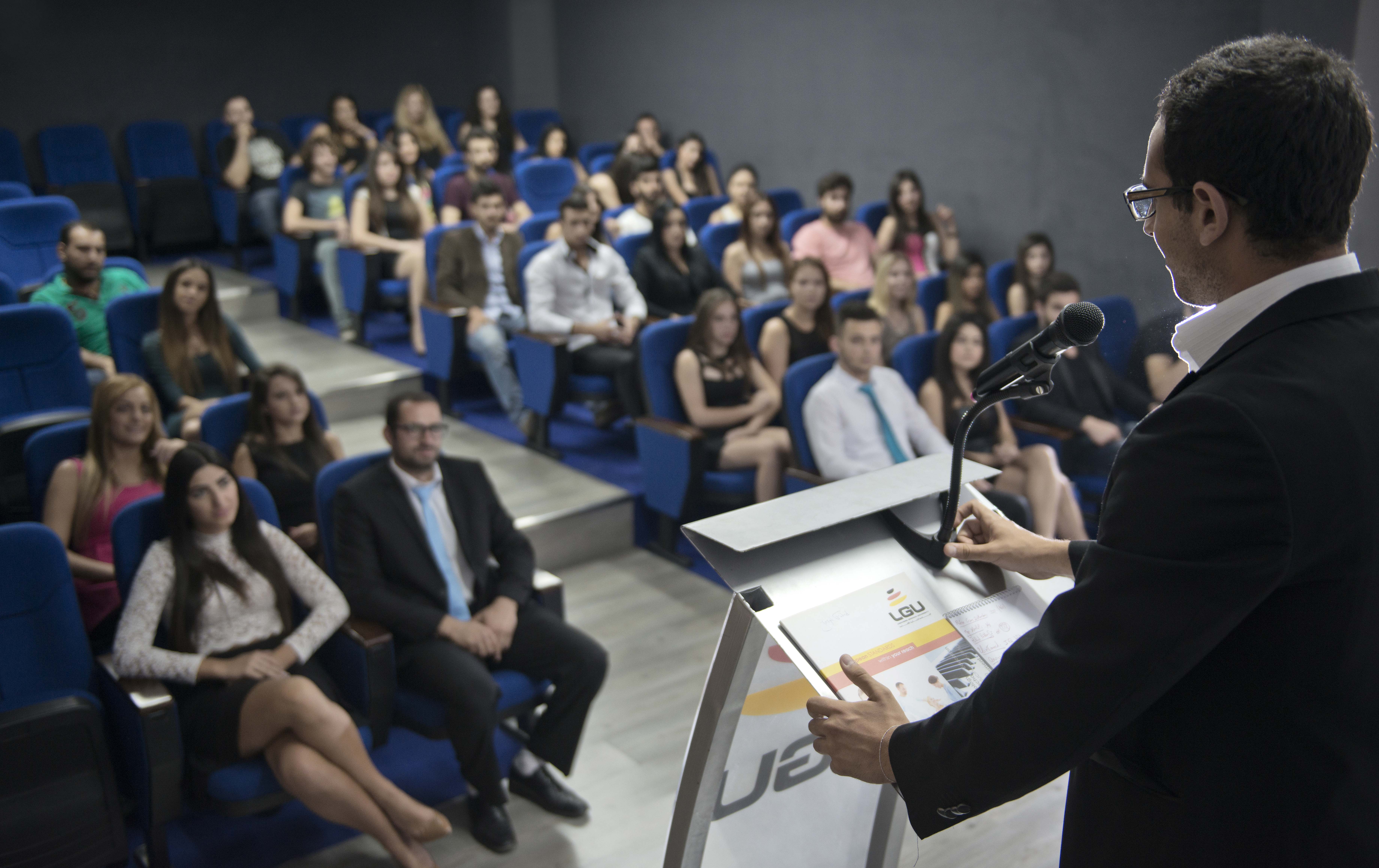 Quality Management has become essential to the successful continuation of any organization. From client satisfaction to the quality of products and services, institutions should integrate quality practice in their daily activities in order to survive and advance in an increasingly competitive environment.Quality Management needs qualified people with a specific set of operational, functional, and strategic skills and expertise that allow them to lead quality management systems/department in any institution while raising its offer to the desired level of excellence.
Learning outcomes
The first part of the program provides candidates with general principles of Management, Leadership, Strategic and Corporate Governance with basic quantitative and financial skills. Throughout the second part, participants will acquire theoretical and practical knowledge in Quality Management, Accreditation and Certification, Performance Management, and Quality Audit.
Upon completion of the program, participants will:
• Demonstrate effective leadership as well as project management and communication skills to lead a Quality department and work within a team;
• Determine, create, and implement quality policies;
• Practice quality assurance, planning, control, and continuous improvement;
• Create, read, and use key performance indicators, matrices, and quality reports;
• Lead an accreditation or certification project within any organization;
• Perform internal and external Audit visits and write requested reports;
• Assess the performance of any organization and suggest a quality management improvement plan;
• Make critical business decisions based on ethical and economic considerations;
• Understand the nature, requirements and processes of the main international certification and accreditation bodies.
Program Description
The program extends over 4 regular semesters. Each course consists of a theoretical part, a practical part, and a field-based part. In each course, participants will develop their own projects relating to the subject content and work environment. Each candidate is assessed through a combination of examinations, team exercises, group projects, and synthesis tasks.
A Global Research Project is required at the end of the program. It allows participants to integrate and consolidate the concepts acquired throughout the program and provide a solution or suggest improvement to a strategic issue within a private or public institution.
The curriculum is divided into 3 sections:
– Principles of management, leadership and corporate governance in addition to quantitative methods and financial data;
– Subjects related to Total Quality Management with the needed tools to measure performance and carry out quality audit;
– Advanced skills on accreditation processes and quality certifications.
Career Prospects
A Master in Quality Management allows graduates to hold any managerial position in public or private institutions due to the solid general business skills they acquire during the first year. Most importantly, the program enables them to create a Quality Management department or lead an existing one in any business sector ranging from health to production and services.
Program structure
– Courses are delivered mainly in English, two to three times a week in the evening to accommodate work schedules. Seminars given by international speakers will be held intensively over one week.
– Highly qualified industry-related professors from Lebanon and partner universities are in charge of interactive courses with international exposure in view of producing a professional project.
– Seminars abroad are available.
Admission conditions
• BA or BS from a recognized university with a good GPA level;
• Interview with the Graduate Admission Committee;
• Bridging courses, if needed.