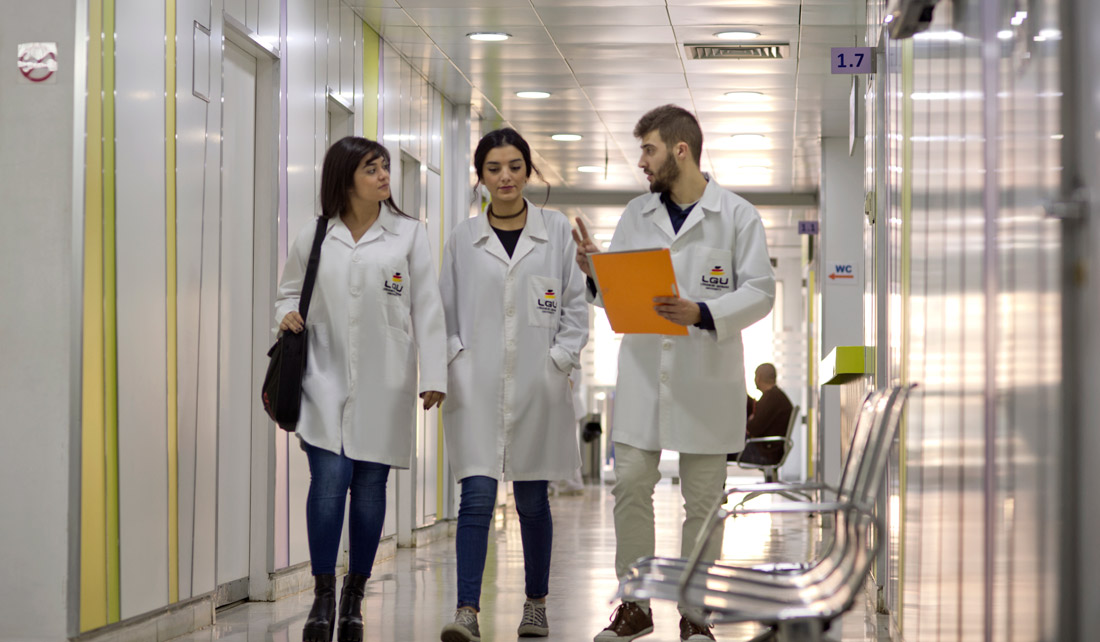 Objectives
Train physical therapists specialized in the evaluation and care of musculoskeletal system pathologies, more specifically those related to foot care.
Area of Competence
• Analyze and evaluate a case; elaborate a diagnosis relating to foot pathology
• Devise and evaluate a therapeutic project in podal pathology
• Devise and manage an instructive and preventive approach to foot pathology
• Evaluate and upgrade one's professional practice
• Research, process, and analyze professional and scientific data
Study Scheme
The Master's degree is made up of 60 credits, in conformity with the ECTS credit system, spread over a minimum of three academic semesters.
It includes theoretical courses, internship, and a final project.
Admission
To be entitled to register for the Master's degree,  candidates must be holders of a BS in Physical Therapy or of an equivalent degree from a recognized university, in line with Lebanese law 96/99 dated June 18, 1999. Candidates should also have at least one year experience in physical therapy.
Selection Criteria
Selection is made following an evaluation of the application presented.
Matières générales
Cours
Intitulé du cours

Crédits
Prérequis

  

Semestre 1

  KIN610

  Histoire de la profession, Radiologie, Examen clinique

3

 

  KIN611

  Troubles de la statique, Posturologie et réflexothérapie

4

 

  KIN612

  Biomécanique et organisations posturales

3

 

  KIN620

  Pied diabétique et dermatologie du pied

3

 

  KIN697

  Stage clinique 1

7

  
  Semestre 2

  KIN614

  Baropodométrie et outils d'analyse

3

 

  KIN621

  Grandes techniques d'appareillages podologiques
pathologies liées à la pratique sportive

3

 

  KIN622

  Orthoplastie – Orthonyxie – Padding – Contentions

4

 

  KIN624

  Pied de l'enfant et pied rhumatologique

3

 

  KIN680

  Méthodologie

3

 

  KIN681

  Statistique

3

 
  Semestre 3

  KIN698

  Stage clinique 2

7

 

  KIN699

  Projet de Master

14

KIN680
KIN681
| | |
| --- | --- |
|  Nombre Total de Crédits | 60 |