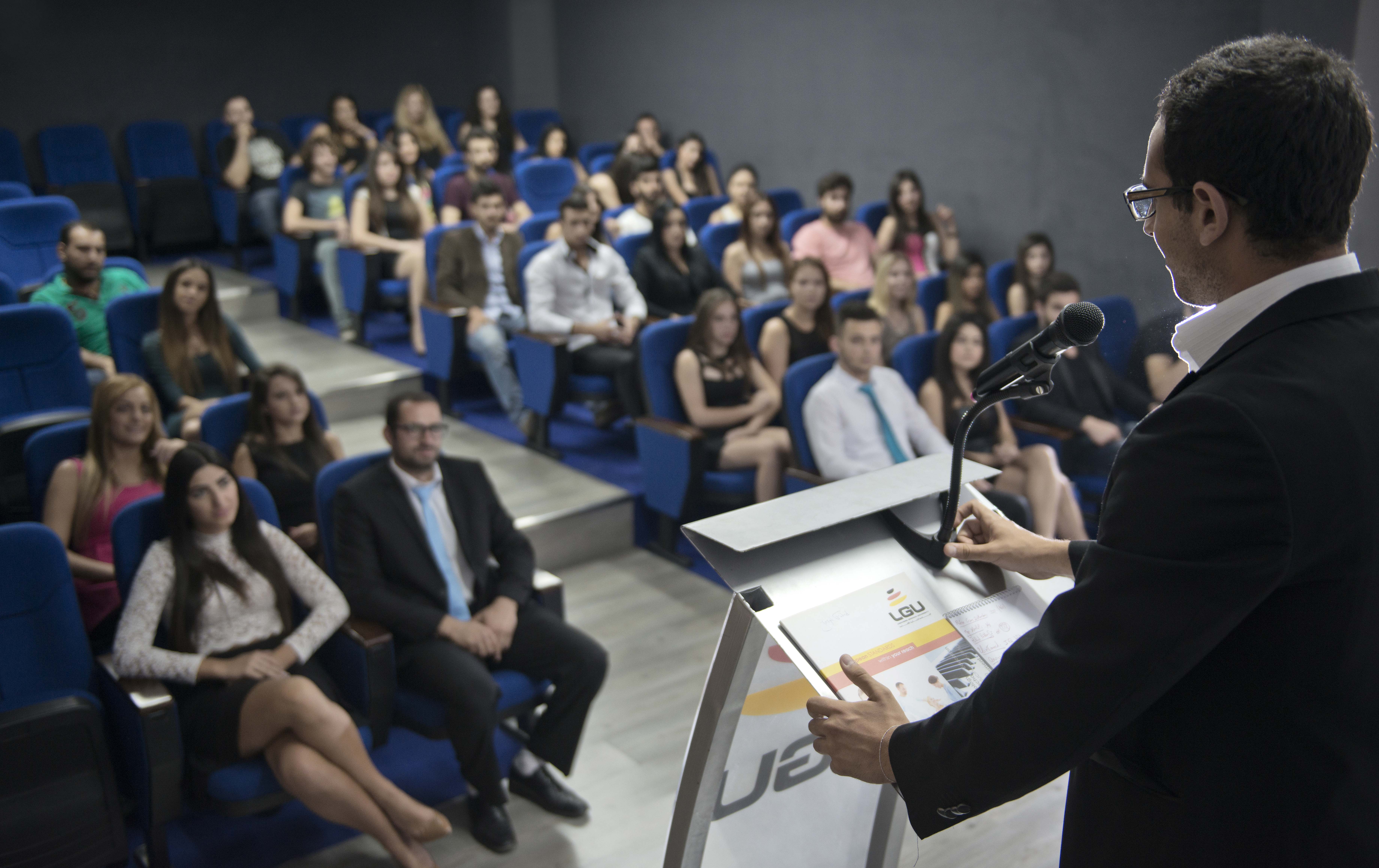 The General MBA is tailored to promote the transition of any professional from an accomplished learner to an outstanding executive. This carefully designed program accelerates leadership acquisition and provides cross-functional skills, thus allowing managers to add excellence to their organization and achieve its strategic goals. MBA candidates will develop their managerial skills through teamwork, critical thinking, and problem-solving, and will have the opportunity to expand their business network. They will also be empowered with the needed proficiency to lead an institution or department or even start up their own business.
Learning outcomes
The program is aimed at any professional who aspires to hold managerial positions, regardless of his/her background. It is conceived to meet the specific needs of the current labor market locally and regionally and it allows candidates to acquire the skills and competencies needed to adapt to today's fast-paced environment.
Upon completion of the master's program, candidates will be able to:
Understand the main business concepts related to Management, Human Resources, Economics and Marketing, and Accounting & Finance;
Effectively communicate and work within teams;
Identify ethical issues in management and integrate corporate social responsibility in their
Solve problems based on quantitative methods and critical-thinking;
managerial thinking;
Initiate and manage projects while meeting deadlines despite various constraints;
Develop leadership skills in order to manage and guide small to large groups;
Understand and interpret financial data;
Think strategically when exploring new environments or making critical business decisions.
Program Description
The program extends over 4 regular semesters. Each course consists of a theoretical part, a practical part, and a field-based part. In each course, participants will develop their own projects relating to the subject content and work environment. Each candidate is assessed through a combination of examinations, team exercises, group projects, and synthesis tasks.
A Global Research Project is required at the end of the program. It allows participants to integrate and consolidate the concepts acquired throughout the program and provide a solution or suggest improvement to a strategic issue within a private or public institution.
The General MBA develops into 3 axes:
Technical expertise focusing on quantitative and financial skills;
Managerial and soft skills concentrating on General Management with emphasis on hands-on projects and operations management;
Strategic competencies related to planning, informed decision-making, and leadership.
Career Prospects
The General MBA program enables graduates to reinforce their current position in middle or high management or seek a managerial position in any public or private organization. The acquired skills and competencies will also provide graduates with the required background to start up a business.
Program structure
Courses are delivered mainly in English, two to three times a week in the evening to accommodate work schedules. Seminars given by international speakers will be held intensively over one week.
Highly qualified industry-related professors from Lebanon and partner universities are in charge of interactive courses with international exposure in view of producing a professional project.
Seminars abroad are available.
Admission conditions
BA or BS from a recognized university with a good GPA level;
Interview with the Graduate Admission Committee;
Bridging courses, if needed.